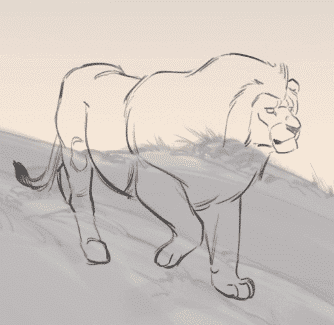 This is the second pass on a recent TVPaint "pencil test". This version has several more "in between" frames than the previous pass and is starting to show more polish.
I did this study using TVPaint software on my Wacom 24″ HD Cintiq.
This is just the first shot in a full scene I will be animating over the next few weeks. What do you think the lion is looking at? Stay tuned!
Hope you enjoy it.
[youtube_sc url="0pL40D8AWv4″ width="850″ rel="0″]