Please Join Us for our next "Creature Art Teacher: LIVE" Event!
Aaron & Chuck will be teaching, presenting & teaching live.
Join us as they give numerous lectures, demonstrations, shares stories & answers questions.
Workshop Schedule
$50
Single Day Ticket - August 14th
Our Development Process
11:00 - 12:00 PM
Chuck & Aaron Break Down how they develop an idea into a full pitch with real world examples!
Dev Process Continued
12:00 - 1:30 PM
Learn The Importance of Visuals, Building a Crew & How to Sell Your Idea
Break / Intermission
1:30 - 2:00 PM
Case Studies
2:00 - 4:30 PM
Aaron & Chuck give real-world examples from projects such as The Legend of Tembo & Sonic the Hedgehog
Q & A
4:30 - 5:00 PM
Aaron & Chuck answers your questions.

Book Now!
Book Now!
• Subscribers Save an Instant 10% Off •
* Schedule is a basic Outline & Subject To Change.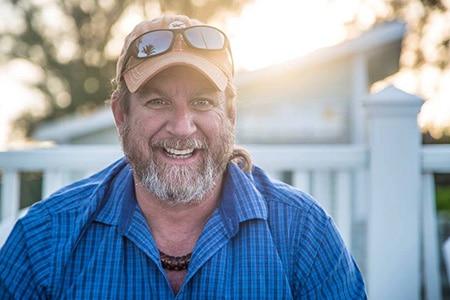 Aaron Blaise
Aaron is a world renowned animator, illustrator, painter & director.
For 21 years Aaron worked with Disney helping to create some of the greatest animated films ever made. During that time he worked as an animator or supervising animator on "The Rescuers Down Under", "Beauty and the Beast", "Aladdin", "The Lion King", "Pocahontas", "Mulan" and more. In 2003 he was co-director of "Brother Bear" for which he earned an Oscar nomination for Best Animated Feature Film.
After "Brother Bear" he helped to develop several projects but ultimately left Disney to pursue an opportunity back home in Florida. Aaron recently served as 2D Animation Supervisor and Character Designer for the "The Bear and the Hare" an advertisement loved by millions around the world. He is currently also working on a new animated short film, once again involving bears called "Snow Bear".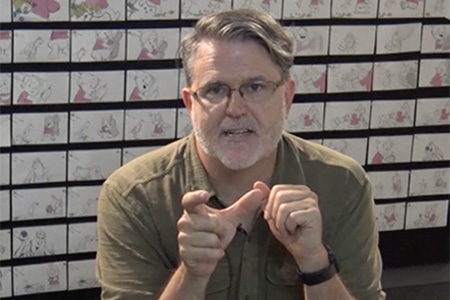 Chuck Williams
Chuck Willams has over 30 years crafting stories in the live action, animation and video game industries. He has worked as an editor, producer, script writer and film executive at studios such as Walt Disney Feature Animation and Marza. He has also worked extensively with Pixar leadership on storytelling.
Chuck ran the prestigious Disney Short Films program for a time and has taught storytelling at the college level and master's degree levels. Chuck recently helped develop the extremely popular Sonic The Hedgehog movie and has a number of new projects in development.
He has extensive experience bringing films and productions from the conceptual idea phase all the way through to the finished product on screen.
EVENT DATE: Saturday, August 14th 2021
TIME: 11:00 AM EST
(GMT: -5)
Common Questions & Answers:
The event is on August 14th, 2021 from 11:00 AM EST - 5:00 pM EST (GMT: -5) (Note: we may go longer based upon questions, etc.) - To check that in your local time CLICK HERE
Once you register we will send you private login information. This will be delivered via email approximately 3 Days before the event.
As Spots are limited, any Refund Requests must be made no later than 5 days before the event.

In the event Creature Art Teacher cancels the event for any reason then 100% of your payment shall be fully refunded.
In the event you need to cancel for any reason please CONTACT US as soon as possible.  If the event goes to a waitlist we may be able transfer your order to another guest. There is NO GUARANTEE of this. But we will do our best to work with you.
Yes. After the event registered participants will get access to a private video stream to re-watch the video at any time.