Celebrating The 25th Anniversary of Mulan!
Use Promo Code:
"MULAN25"
for
25% OFF
Any Course or Brush Order!
Hurry… Offer Ends June 22nd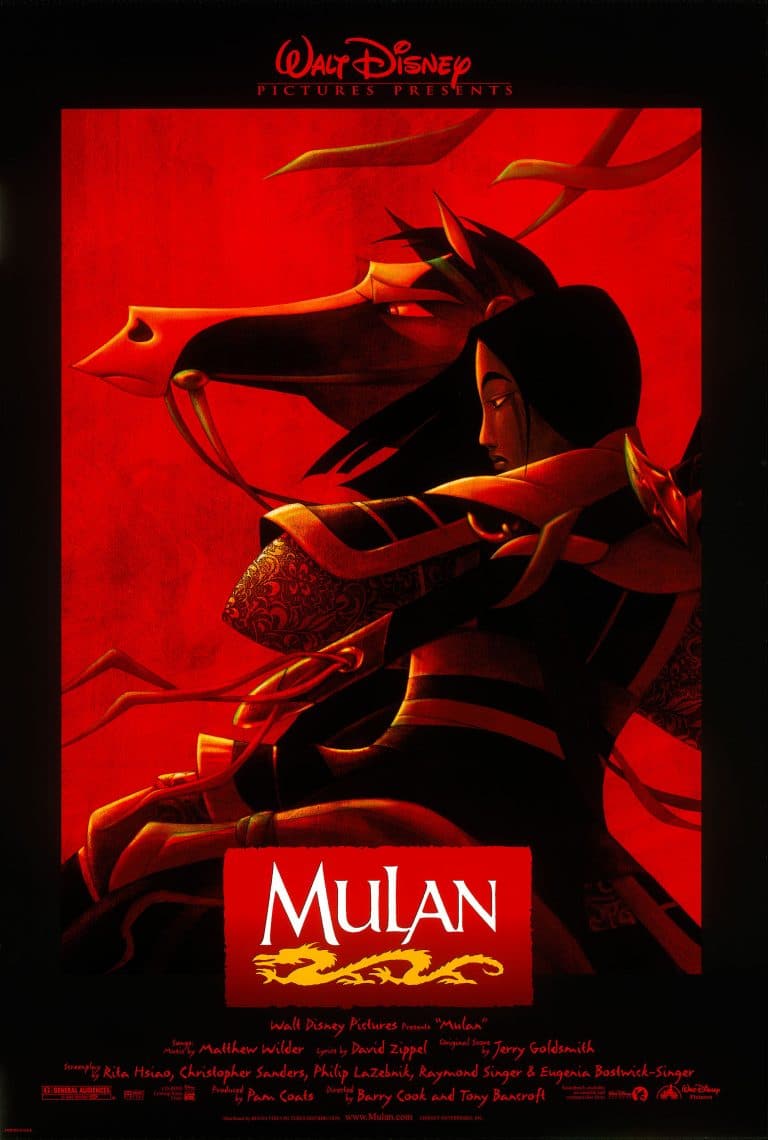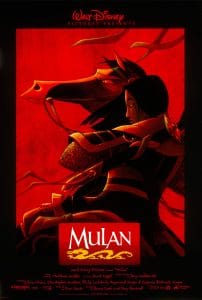 It is hard for me to believe it but June 19th marks the 25th Anniversary of Disney's MULAN!
This film has always been special to me for a number of reasons:
First, off it was the first time that I was cast as the supervising animator of the lead villain in the movie… Bao Gung!
What's that you say? There is no Bao Gung. Well, you are right. Over the course of developing the film the character of Bao Gung was written out and the character of Shan Yu became the primary villain. At the time, the role of Shan Yu had already been assigned to the very talented Pres Romanillios.
This left me without a character in the film… That is until the directors sat me down and asked if I could do several characters? So I ended up designing and animating the character of Yao as well as all of the ancestor ghosts.
This film is also special to me because it was the first film that was really the baby of the Florida Studio. This film was produced and directed out of the Florida animation studio and I think it is one of the best looking films of the 90's animation era.
It's clear that we were firing on all cylinders.
Over the years, I have shared a number of videos about Mulan on my YouTube channel and my TikTok – So, I thought to celebrate this milestone I would gather a few of the highlights here. I've also included a gallery with some of my drawings from Mualn below.
This film was also very important for my fellow Creature Art Teacher, Tim Hodge. It was his first feature film project as a story artist!
To celebrate the occasion, he has created a new video in his "Tips with Tim" series. Give it a watch below:
Click Here to View More Art & Animation Lessons ON SALE!
If you like this type of content, please leave a Comment Below and I will make more.
Thanks,
– Aaron
---
Art & Animation Lessons ON SALE!
---
We offer 3 Great Ways to Learn! First, you can purchase any ART LESSONS a la carte. Or you can become a Monthly Streaming Member and get immediate access to over 450 hours of art lessons that you can stream on your computer, phone, tablet or SmartTV. Finally, you can become an ANNUAL MEMBER and get hundreds of hours of video lessons to keep and download.
Lesson Previews:
The videos below are selected lessons from various courses.
These represent just a small portion of the 600+ hours of animation lessons, art tutorials and more available with our membership plans.
---
Get Immediate Access to All this Great Content + More!
"I was trained by Aaron Blaise. Aaron is Awesome!"
– Byron Howard
(Director: "Zootopia", "Tangled", "Bolt")