Please Join Us for our next "Creature Art Teacher: LIVE" Event!
Aaron will be teaching, presenting & teaching live.
Join us as he gives numerous lectures, demonstrations, shares tips & answers questions.
Workshop Schedule
$50
Single Day Ticket - February 26th
Intro Lecture & Demo
11:00 - 11:30 AM
Aaron Breaks Down how he approaches drawing models with examples!
Live Model Drawing
12:00 - 1:30 PM
A Series of Live Models (Male & Female) with various costumes.
Break / Intermission
1:30 - 2:00 PM
Drawing Session Continues
2:00 - 4:30 PM
Aaron continues to draw along with you!
Q & A
4:30 - 5:00 PM
Aaron answers your questions.

Book Now!
Book Now!
• Subscribers Save an Instant 10% Off •
* Schedule is a basic Outline & Subject To Change.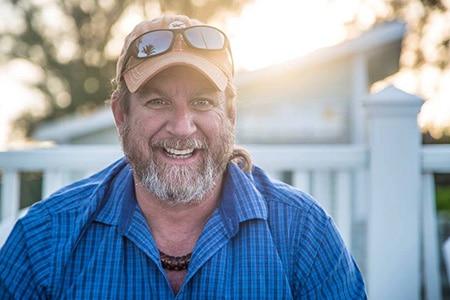 Aaron Blaise
Aaron is a world renowned animator, illustrator, painter & director.
For 21 years Aaron worked with Disney helping to create some of the greatest animated films ever made. During that time he worked as an animator or supervising animator on "The Rescuers Down Under", "Beauty and the Beast", "Aladdin", "The Lion King", "Pocahontas", "Mulan" and more. In 2003 he was co-director of "Brother Bear" for which he earned an Oscar nomination for Best Animated Feature Film.
After "Brother Bear" he helped to develop several projects but ultimately left Disney to pursue an opportunity back home in Florida. Aaron recently served as 2D Animation Supervisor and Character Designer for the "The Bear and the Hare" an advertisement loved by millions around the world. He is currently also working on a new animated short film, once again involving bears called "Snow Bear".
Selected Films & Works By Aaron Blaise:
EVENT DATE: Saturday, February 26th 2022
TIME: 11:00 AM EST
(GMT: -5)
Common Questions & Answers:
The event is on February 26th, 2022 from 11:00 AM EST - 5:00 PM EST (GMT: -5) (Note: we may go longer based upon questions, etc.) - To check that in your local time CLICK HERE