Please Join Us for the next "Creature Art Teacher: LIVE" Workshop!
YOU can be One of Only 30 guests that will join Aaron & Ronnie
for 4 Days of Intensive Art Training!!
Aaron Blaise & Ronnie Williford will be teaching live drawing & painting demos each day.
You will be outdoors drawing and painting around the gorgeous sites in area. This includes painting stunning landscapes, drawing wildlife live and in person and much more! We will also be doing some site seeing and have a few surprises in store as well.
Ronnie and Aaron will be working along side you & providing personalized one on one instruction each day.
HURRY! Our Last Events have Sold out in Less than 48 Hours!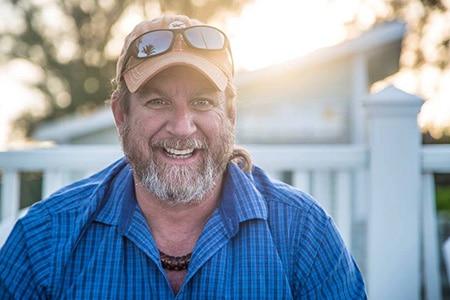 Aaron Blaise
Learn to draw & paint with Aaron Blaise ("Brother Bear", "Aladdin", "The Lion King") ! Aaron is a world renowned animator, illustrator, painter & wildlife artist.
For 21 years Aaron worked with Disney helping to create some of the greatest animated films ever made. During that time he worked as an animator or supervising animator on "The Rescuers Down Under", "Beauty and the Beast", "Aladdin", "The Lion King", "Pocahontas", "Mulan" and more. In 2003 he was co-director of "Brother Bear" for which he earned an Oscar nomination for Best Animated Feature Film.
After "Brother Bear" he helped to develop several projects but ultimately left Disney to pursue an opportunity back home in Florida. Aaron recently served as 2D Animation Supervisor and Character Designer for the "The Bear and the Hare" an advertisement loved by millions around the world. He is currently also working on a new animated short film, once again involving bears called "Snow Bear".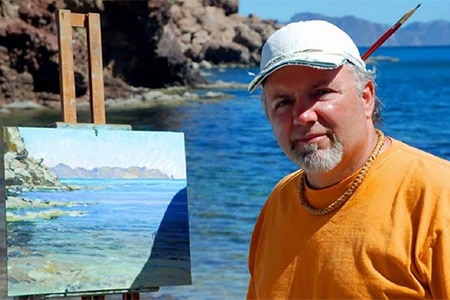 Ronnie Williford
Ronnie Williford has over 45 years working as a professional artist, painter and animator. He works in virtually all mediums including oil, watercolor, acrylics, digital painting & more. He is even an accomplished sculptor and musician.
Ronnie's paintings and drawings have been exhibited in galleries all over the world. He has also worked in the animation industry for many years including for Walt Disney Feature Animation where he animated on such films as "Atlantis", "Brother Bear", "Lilo and Stitch", "Mulan" & more.
He also has experience teaching art and color to students and now will share his knowledge with you. To learn more about Ronnie and his art please visit his website: HERE
Selected Works by Aaron & Ronnie:
4 FULL Days of Drawing & Painting

Personalized Art Instruction + Feedback

Lunch Provided Daily

Art Tours & Lectures

& More!
---
---
Event Dates: March 13th-16th, 2020
---
• Annual Subscribers Save an Instant $125 Off •
Join Aaron Blaise and Ronnie Williford for 4 Full Days of drawing and painting in Sarasota, Florida.
You will spend each of the days immersed in art and taking in the local sites.
Common Questions & Answers:
The event is from March 13th - 16th, 2020 - These are FULL Days so you may want to arrive a day early. 
No. Due to the variety of hotels price points available in the area we wanted to keep it open to people of all budget levels. Therefore you are welcome to find your own lodging.
If you are unable to find local transportation or have concerns in that area please CONTACT US and we may be bale to make special accommodations on a case by case basis.
No. All experience levels are welcomed. Whether you are a pro or a novice you will be able to participate & learn. If you are inexperienced please don't have any concerns or feel intimidated. Both Ronnie & Aaron are excellent with teaching all skill levels and can blend the groups together seamlessly.