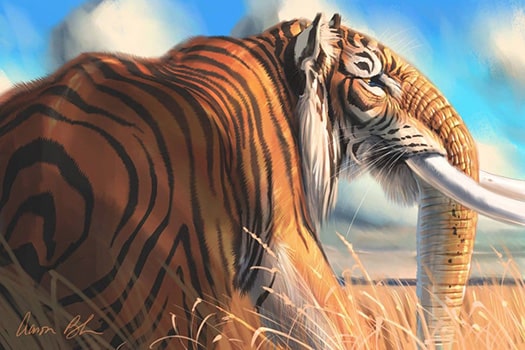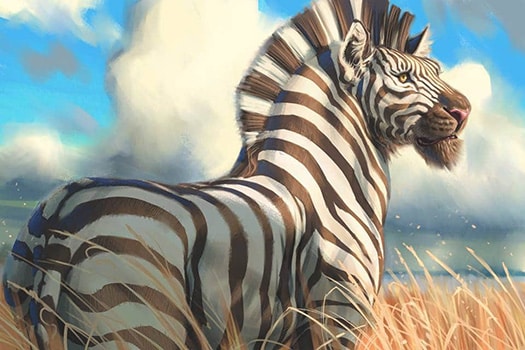 I am extremely pleased & excited to announce our
"ART CHALLENGE GIVEAWAY" Presented by: CashForYourMac.com
 !
The Prizes:
Submit your Art for a Chance to Win a FREE iPad Pro!
SPECS:
iPad Pro
Model: 12.9″ iPad Pro 4th Gen (2020)
Storage: 256GB
Connectivity: WiFi.
Plus, Apple Pencil Included!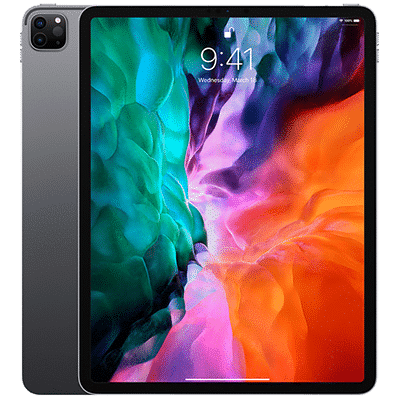 STEP 1.) Fill Out The Entry Form Below.
STEP 2.) Attach Your Artwork & Submit!
That's It!
I will review all the submissions & announce the winner LIVE on a live stream on
Friday, December 17th.
Read the complete rules
HERE
MY JUDGING CRITERIA / GUIDELINES:
In a nutshell, this art challenge is pretty straight forward. I am looking for the best images that take two or more animals and combine them in creative ways to make compelling "Animal Hybrids/Morphs"!
Basically, it should be a well crafted image that is not "boring".
It also must be based in part on some form of reference. It should not just be made up entirely. NOTE: You need to include the reference with the final image.
But, the reference should just be a jumping off point. The goal is to expand upon it not simply copy it.
I will be basing my judging on the overall quality of the image & how well it meets the theme. It is open to any medium (digital, traditional, etc.) Ideally, this image should be a new image created specifically for  this challenge but, that is not mandatory. If you have a piece in your portfolio that you feel fits the bill then you can send it. You may only enter ONE Image. Read the complete rules
HERE
ENTRY RULES:
This art contest is open anyone worldwide age 12 or older.
Entry Deadline is: 11:59 PM (23:59) Tuesday, December 14th 2021 EST (GMT -5) . 
You may only apply ONCE in challenge period.
Art can be Digital Art or Traditional Media
Your art must be based on some form of nature based reference. (e.g., Animal Photo, Landscape Image, etc.)
You must upload BOTH your final artwork and your reference image.
Theses rules including amounts, frequency and any other criteria may change at any time and without notice.
You understand and agree that if you are selected as a winner we will contact you at the email you provided to get your shipping info.
You grant us permission to share your artwork publicly (with artist credit to you) on a future live stream for the purposes of discussing submissions & announcing winner.
By submitting an entry to agree to all the rules stated above.
Over the years I have been approached by countless companies looking to run promotions with us. I have always turned them down because while potentially financially lucrative, I was uncomfortable working with anyone who's mission does not align with my own. I have always tried to be selective about the companies I recommend and the services I support. I'm not really interested in helping someone sell stuff. I am looking for partners that offer something I believe can help my students.
I can honestly say that when the team over at Cash For You Macs reached out to us I was extremely impressed. They offer high quality, re-furbished Apple Computers, iPads & more at great prices, but more importantly they stand behind them & offer great service!
This is hugely appealing because as an Apple user I love the products but understand that they are simply too costly for many students in my audience. So being able to give a few away is something I have always wanted to do!
What's cool about them is that they themselves are a team of creatives, artists & musicians! Their goal is to help aspiring creatives prepare for doing what they're passionate about. You can trade in your existing devices with them & get the money you need to trade up, or even a nice little paycheck. For the same money it would cost for this year's basic new model, you could get a high quality used one from last year, and then again in a year or two, and so on and so forth, and constantly have a top-of-the-line device that is going to meet any need you have.
Another great thing is that they have
never
asked for any of your information. Entering this contest does not mean they get any of your info. In fact, we would never share your contact info with anyone!
BUT, I do hope that if you are in the market for an Apple Device you consider giving them a look.
Plus, they have set up a special promo code to save you some extra money :)
+ CLICK HERE TO LEARN MORE
Looking For Inspiration?
Check Out Our Artist Reference Packs Below: