Description
In this video course on how to do charcoal drawing lessons. Aaron Blaise brings the fundamentals of charcoal drawing to life.
Charcoal Drawing Lessons /Traditional Media Course Details:
Watch as Aaron explores and breaks down his approach and process to drawing with charcoal. Watch as he draws in front of you in real time and explains: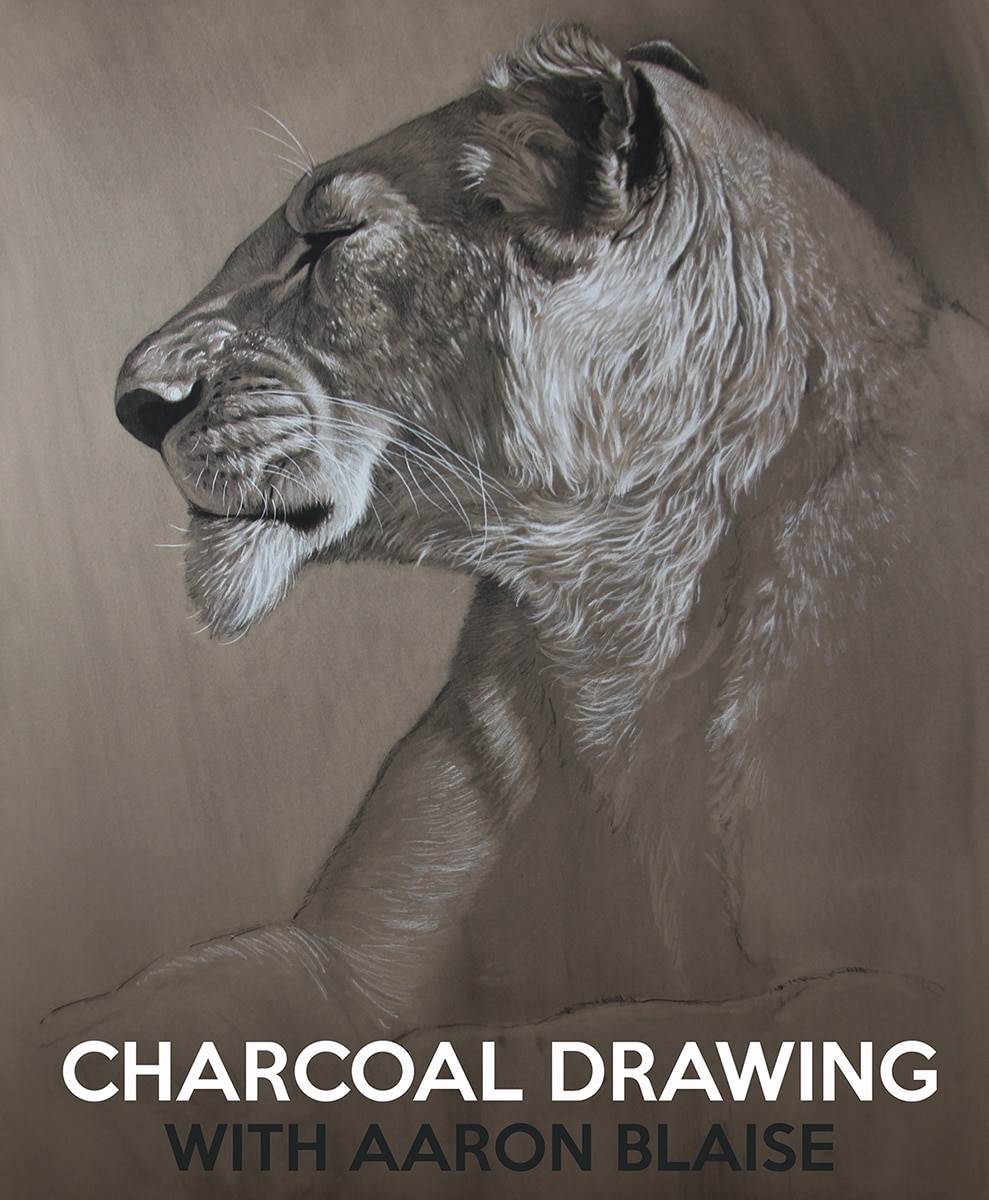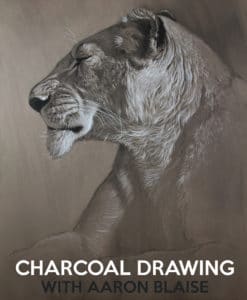 Rough Drawing & Sketching
Different types of charcoal and when to use them.
Drawing lights, darks, and mid-tones
Adding Highlights
Blending & Shading
Lighting
& More
Additional Charcoal Drawings by  Aaron:
Below are some additional charcoal illustrations by Aaron Blaise to give you an idea of how he applies the techniques in this video to other images.
NOTE: This course is broken up into individual files that you may may stream online or download. Due to file size we strongly recommend you stream the files. Some videos are larger than others so if downloading please be patient as the total course is nearly 11 Gigs of data.
---
Subtitles & Closed Captions Currently Available for this Course:
About Aaron Blaise:
Aaron has nearly 30 years of professional art experience. He was hired by Walt Disney Feature Animation in 1989 and spent 21+ years helping create films such as: "The Lion King", "Pocahontas", "Mulan" and more. During his time at Disney, Aaron designed and animated numerous animal and human characters. In 2003 he was nominated for an Academy Award for co-directing the film "Brother Bear" You can follow Aaron and see more of his art on Instagram. You can also see videos of his work on YouTube or follow him on Facebook.
Interested in Digital Art & Animation Instruction?
I offer a line of tutorials, videos and lessons.
CLICK HERE
to Learn More.
==========================
Copyright Notice – The images, photos, videos, files and content of this course materials are licensed for PERSONAL USE ONLY. Please do not distribute, post or attempt to resell them.