I first like to start with a textured, toned background.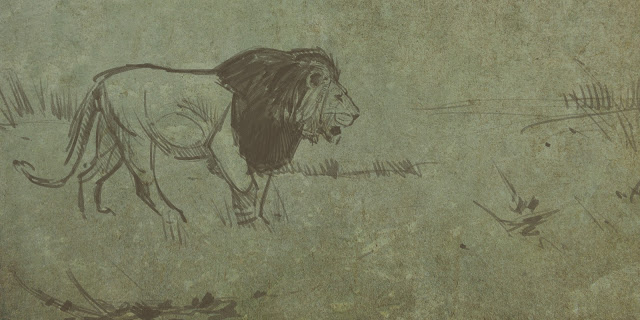 I then rough in the layout. This is where I resize and move things around to get the composition right.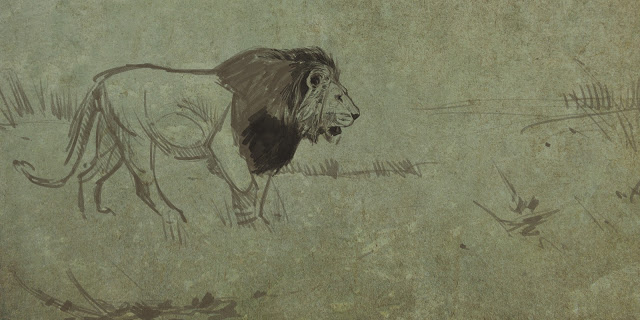 I then lighten that level, and create a new level to start the more refined rendering.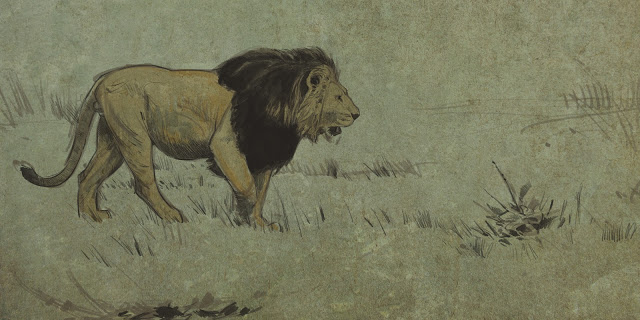 Once the drawing is done I roughly start laying in local color. I set this level on multiply so that I can retain the texture underneath.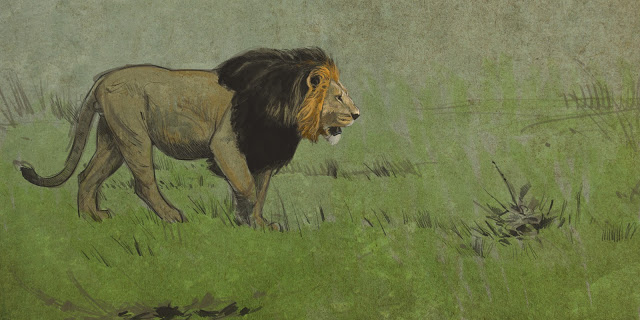 At this point I create a new layer and begin to find my darks and lights. I also pay particular attention to color temperature at this point. In a dominantly warm or cool piece hitting just the right amount of opposite temperature can really make a piece sing.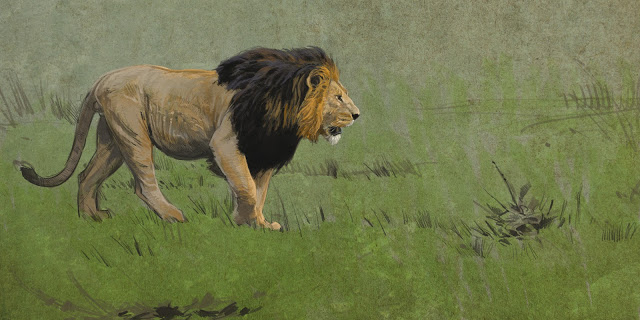 At this point I'm going in between light, dark, warm and cool. Cool doesn't necessarily mean colors in the blue, violet and green range. I'm really playing with varying temperatures of the earthy ocher colors of the lion's coat.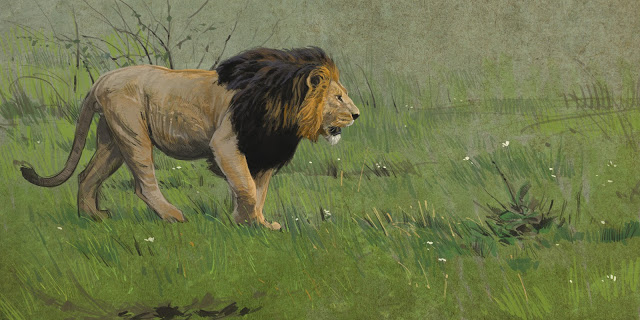 At this point I start to add the details of the background. This is where the texture that I started with really comes in handy. I really let it do a lot of the work. It surprising how little detail you really have to create in order to convince the viewer they are looking at a field of grass.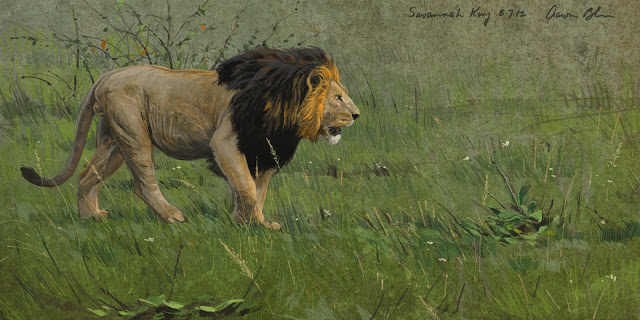 I continue adding the details to the background. I make sure to pay attention to color temperature just as in the lion. Also adding small indications of detail such as the little white flowers or the dried orange leaves really get the whole thing to sing. It's important not to overdo this. A little will get you a lot.