Hi Everybody!
We had a great response to our first ever "Art Giveaway Contest".
First, I'd like to say a big THANK YOU to everyone who purchased my
Custom Photoshop Fur Brushes
. I've had a great time experimenting with them myself and I wanted to let everyone know now that I'm currently working on creating a second set, so stay tuned!
Note: There were too many entries for me to provide individual feedback on each one. But as a general rule I must say that I was very impressed with what I saw and each and every one of you who participated has talent and should continue to develop and pursue it! 
As for the art we received…We had such a wide variety of subjects. It was so much fun going through everything and seeing how the brushes were used. There were illustrations, photo-retouches and more! Everything was really great and I could see the fun you guys were having. That being said, there were a few that stood out for me. Out of the entries I picked five.
I'd also like to announce that along with the first place winner receiving a signed original drawing from me, the remaining four will receive signed prints. So here they are!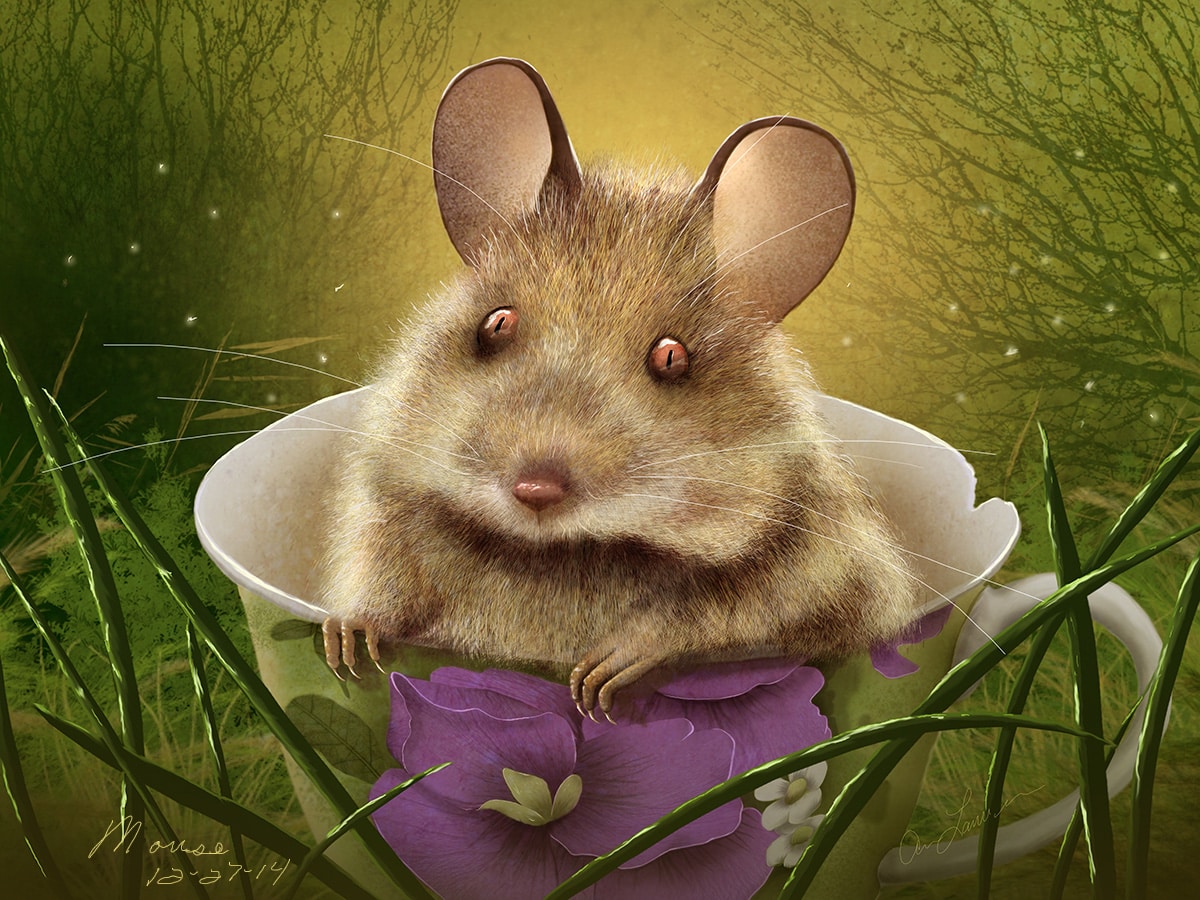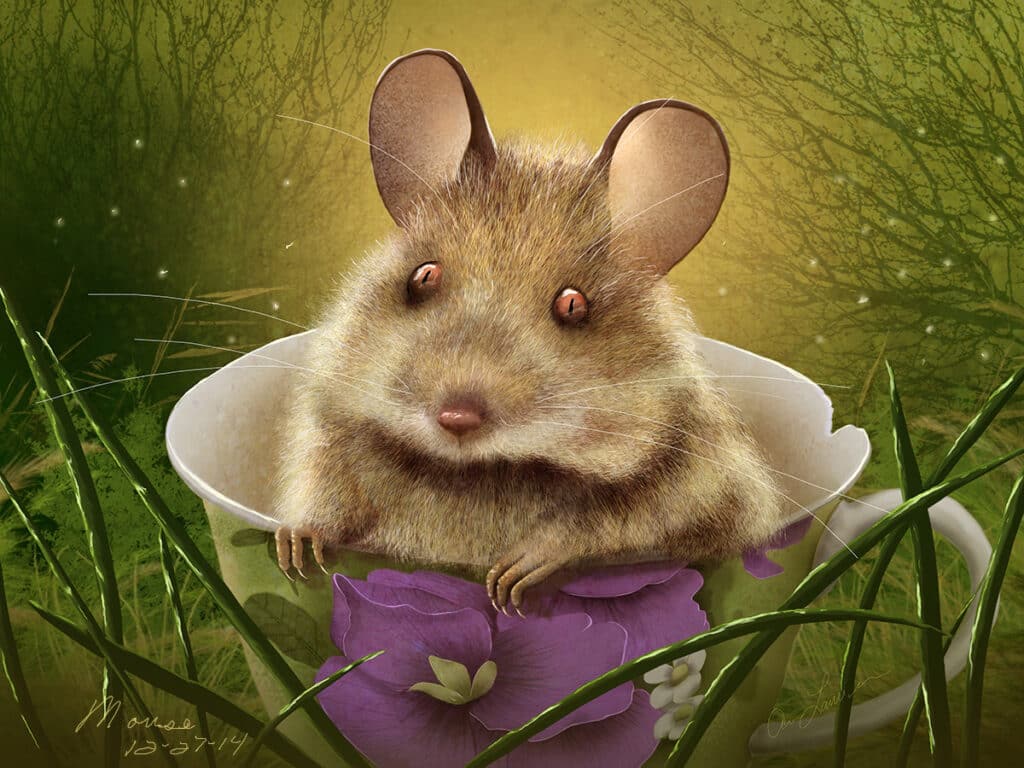 Click the Images Below to See the Other Winners:
Interested in Digital Art & Animation Instruction?
I offer a line of tutorials videos and lessons.
CLICK HERE
to Learn More.

A final note on the the "Photo-Retouches" there were some really fun and solid ones that were this close to making the final cut so please don't hesitate to keep them coming in future events. There were also some great images that unfortunately came in after the deadline. Sadly, to be fair to everyone I'm trying to keep the cut-offs as serious as we can. So if you don't see your name here, keep at it and be on the look out for my next art challenge which is coming soon !
Once again, Thank you so much for your participation and Happy 2015! 
– Aaron Blaise
P.S. I'll be contacting all the winners shortly to get shipping details, etc. – Congrats Again!

For 21 years Aaron worked with Disney helping to create some of the greatest animated films ever made. During that time he worked as an animator or supervising animator on "The Rescuers Down Under", "Beauty and the Beast", "Aladdin", "The Lion King", "Pocahontas", "Mulan" and more. In 2003 he was co-director of "Brother Bear" for which he earned an Oscar nomination for Best Animated Feature Film. After "Brother Bear" he helped to develop several projects but ultimately left Disney to pursue an opportunity back home in Florida. Aaron recently served as 2D Animation Supervisor and Character Designer for the "The Bear and the Hare" an advertisement loved by millions around the world. He is currently also working on a new animated short film, once again involving bears called "Snow Bear".