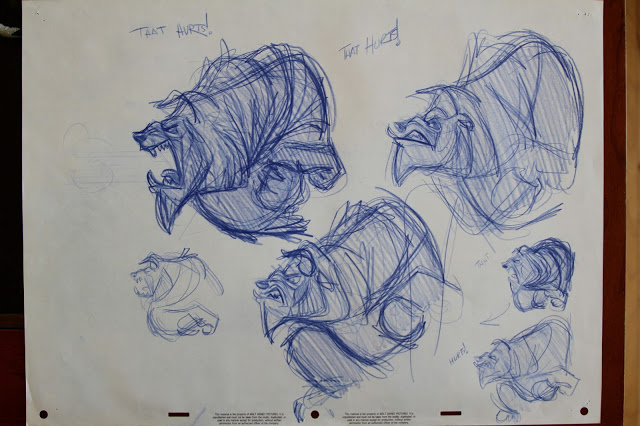 In the movie Beauty and the Beast one of the sequences I animated was Beast in front of the fireplace having been wounded by the wolves. Belle is trying to clean his wounds and they get into a fight. I spent three weeks figuring out the sequence before doing any animation. I did piles and piles of thumbnails working closely with Glen Keane.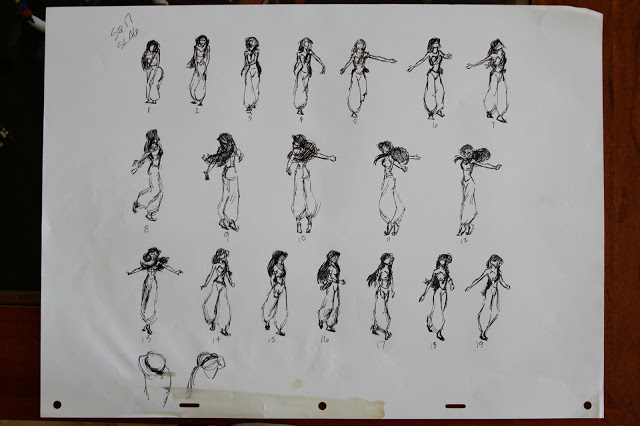 The next few are from Aladdin. Although I supervised Rajah, I also did some animation of Jasmine and Aladdin as well.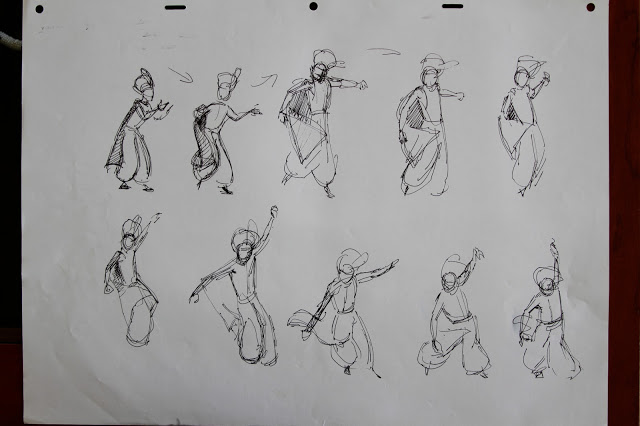 These next few of Aladdin aka Prince Ali are from the balcony scene. Here he's being forced back by Rajah. These are also the scenes where people supposedly heard Aladdin saying "Good girls take off your clothes." I animated it. Those words weren't there when I had it.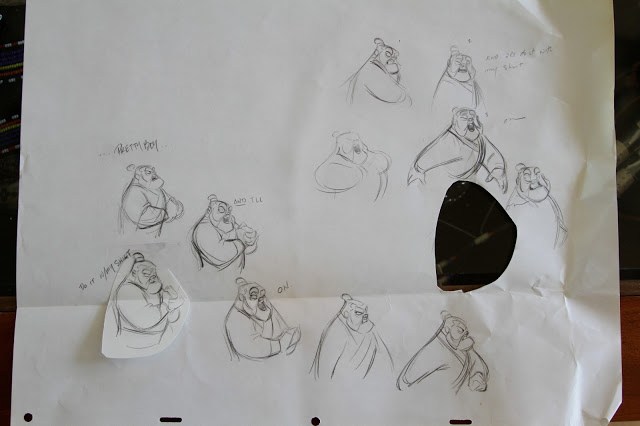 These last couple of pages are from Mulan. This one is where Yao has been selected to try and retrieve the arrow.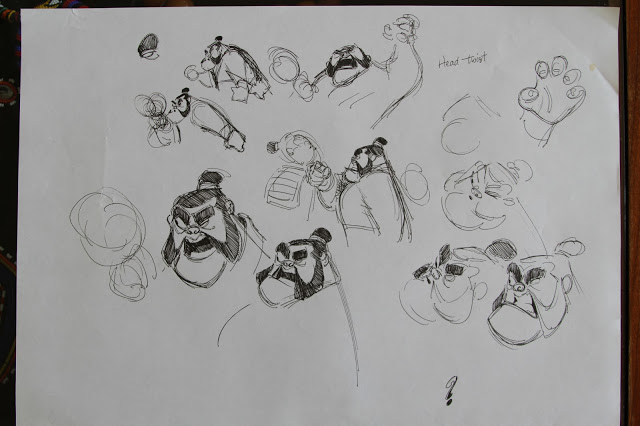 Add caption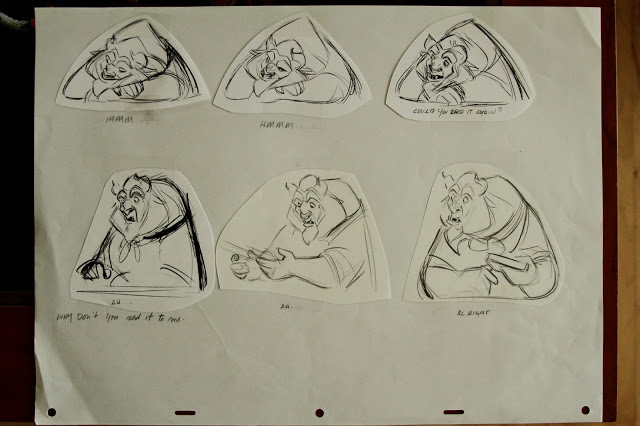 When Beauty and the Beast was re-released a song had been added that had been cut from the original version. I was asked to animate Beast in the song. It's a scene where Belle is reading to Beast. When he asks her to read it again she suggests that he read to her…not knowing he doesn't know ho

w to read.