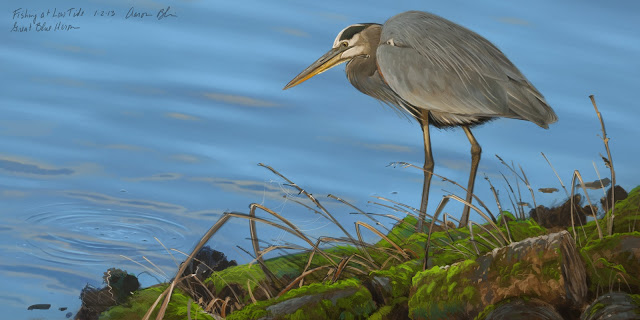 I start with a warm midtone back ground.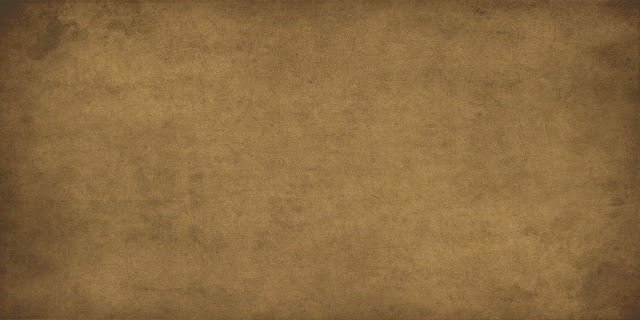 I then add a level and set it to multiply and add various textures. This will come in handy when I paint the algae covered rocks.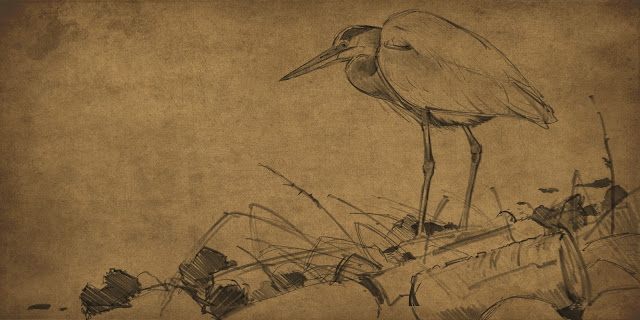 Here I've created another level and have roughed in the drawing. It's important to have good reference!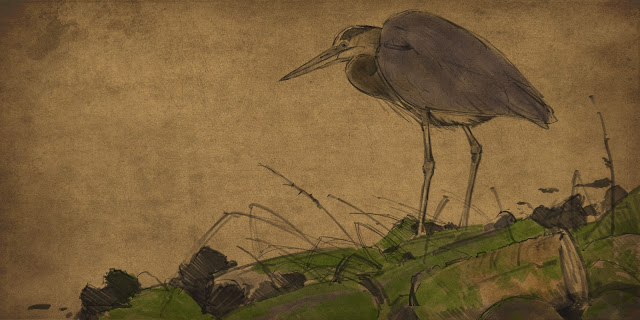 Here I've created yet another level and set it to multiply to retain the texture underneath and roughed in the local color.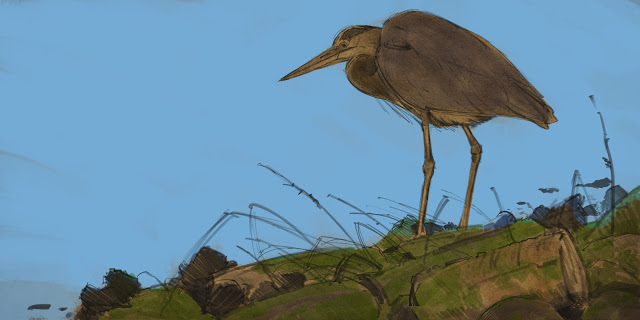 Here I've created a level under the drawing layer and layed in the basic water color and value.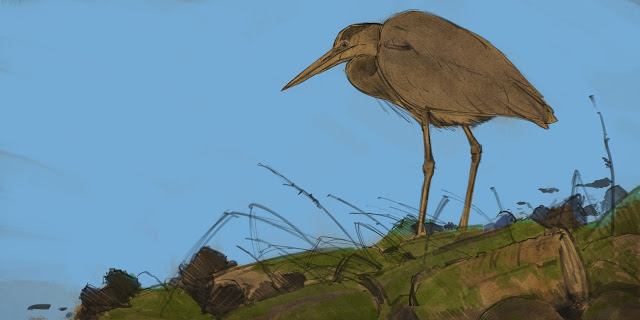 This was a slight adjustment, but I didn't like the angle of the head so I brought it down a little and fixed the beak. I also lightened the body of the heron a bit.
Now it's time to start roughing in color. It's also the stage where I start to pull out some of the detail.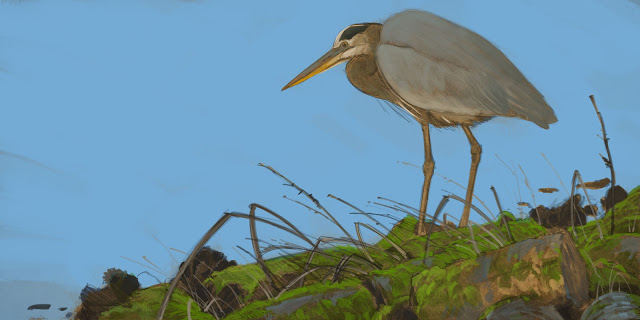 I continue this on the rocks. I also roughly lay in the color for the dead grasses.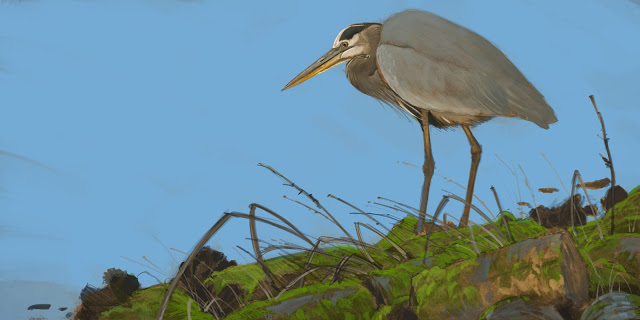 Here I've created another layer for laying in final details. I go back and forth between my rough color layer and my final detail layer constantly.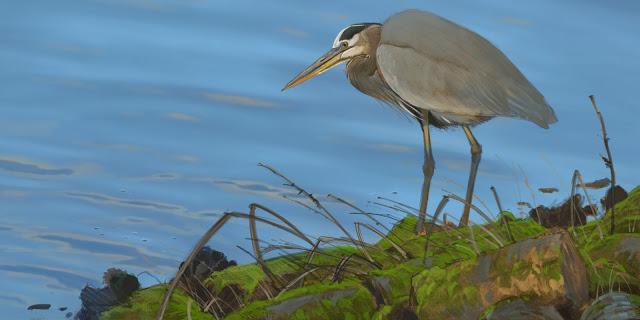 At this point I felt it was time to lay in the water. Water is a tricky, subtle thing. It takes lots of observation to understand how the reflections, and lighting of water works. It can get away from you very easily.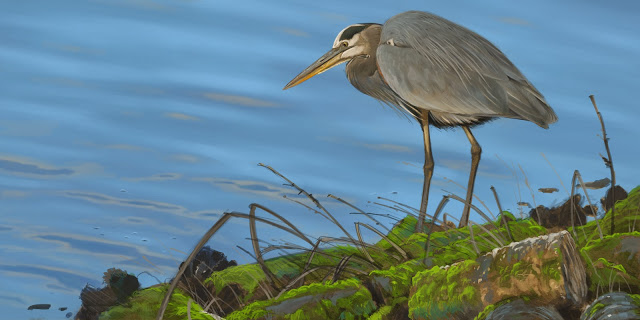 Here I went back to my final detail layer and continued on with the heron and the rocks.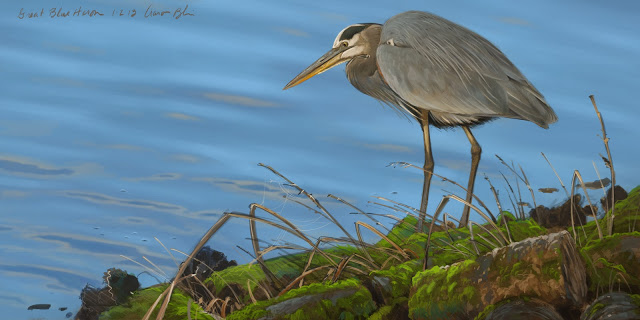 Here I finished things off by working out the grasses. I also darkened the bottom of the piece to balance it out a little better.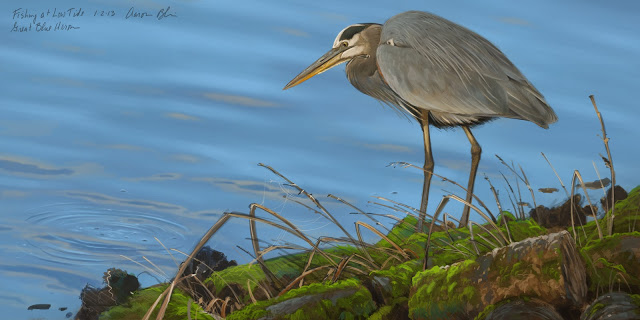 I intended the piece to look as if the heron was fishing but I felt it still lacked a little of the "story" aspect to it, so I added the ripples of a fish just having hit the surface.

For 21 years Aaron worked with Disney helping to create some of the greatest animated films ever made. During that time he worked as an animator or supervising animator on "The Rescuers Down Under", "Beauty and the Beast", "Aladdin", "The Lion King", "Pocahontas", "Mulan" and more. In 2003 he was co-director of "Brother Bear" for which he earned an Oscar nomination for Best Animated Feature Film. After "Brother Bear" he helped to develop several projects but ultimately left Disney to pursue an opportunity back home in Florida. Aaron recently served as 2D Animation Supervisor and Character Designer for the "The Bear and the Hare" an advertisement loved by millions around the world. He is currently also working on a new animated short film, once again involving bears called "Snow Bear".