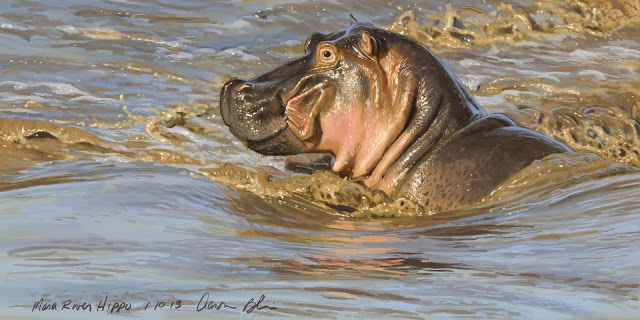 I first start with a digital comp done in Photoshop. This allows me to quickly play with my composition and easily adjust color and stagin

g.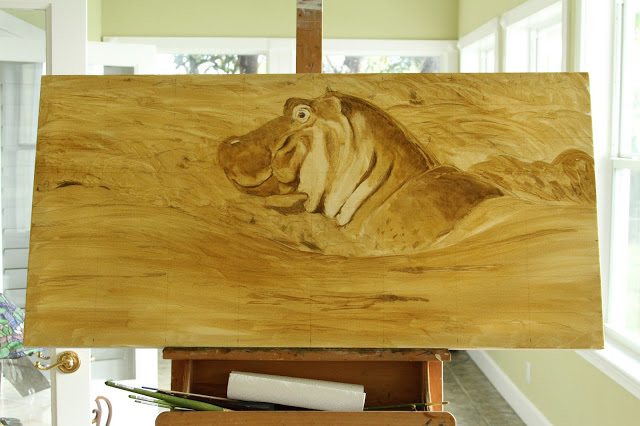 I next grid the digital sketch and my canvas for easier drawing transfer. After that I do a quick oil wash of yellow ochre and burnt umber to establish my rough value structure and to get rid of the white of the can

vas.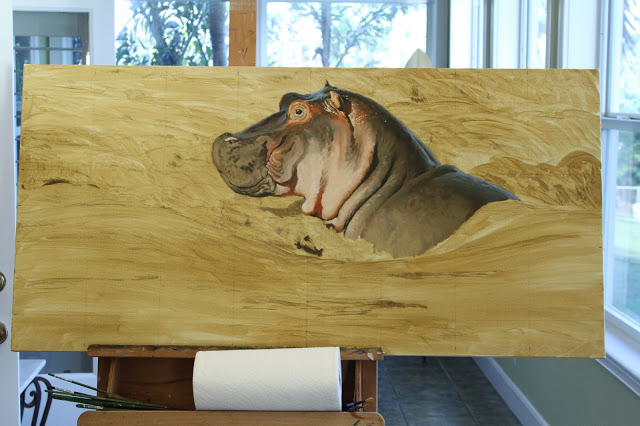 Next I start laying in color starting with my darks working lighter. I also like to work sectionally, going from section of canvas to section of canvas and basically roughing each section in

. I then go back later and unify all of the sections with color.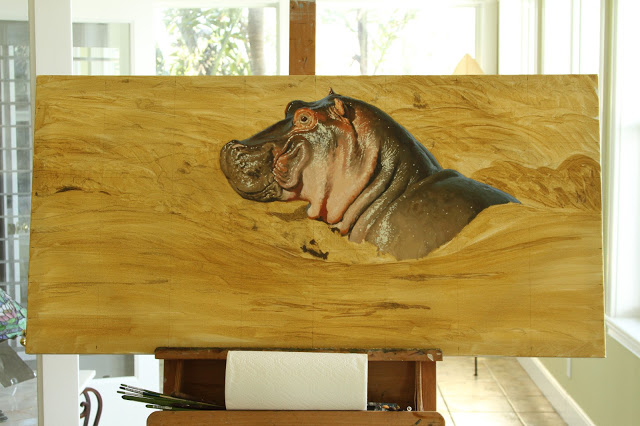 Adding the water highlights on the hippo was a good boo

st for me. I get bored easily and getting to see the hippo look wet and start to come to life gets me excited to keep pushing.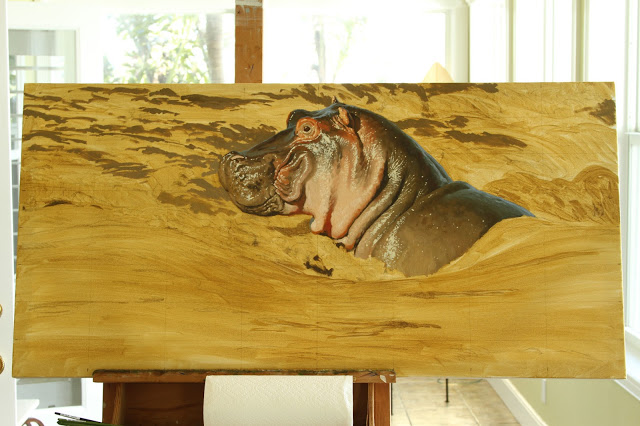 Here I'm starting to lay in the rapids of the river. This was very daunting but I stayed focused on thinking about the water's form, paying close attention to value and temperature of my color and I stayed loose…but not sloppy…there's a diff

erence.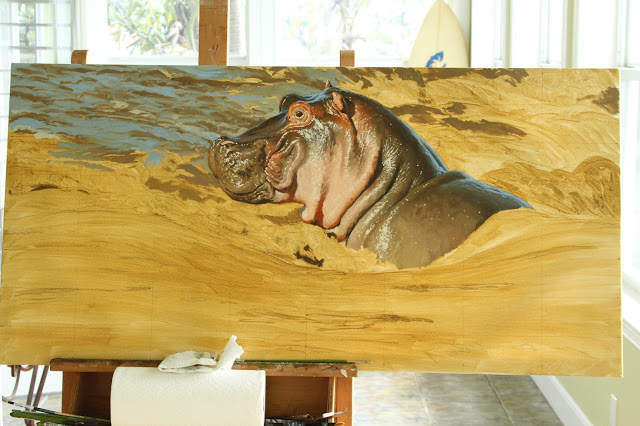 Starting to get the sky reflection

s done on the water. It's starts to come alive at this point.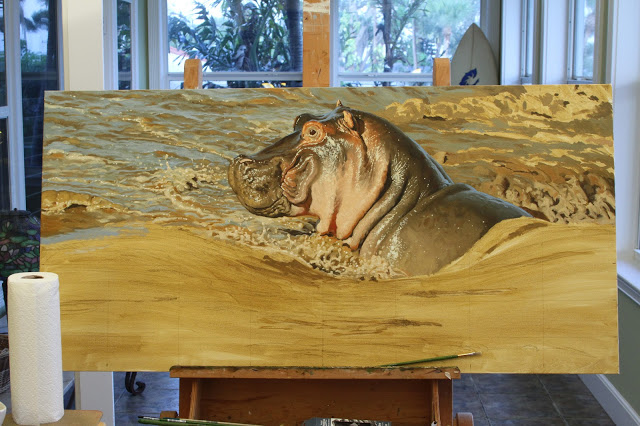 I found that I could stay fairly loose with the water then add details that would bring it all together. Small splash droplets and

sun glints went a long way.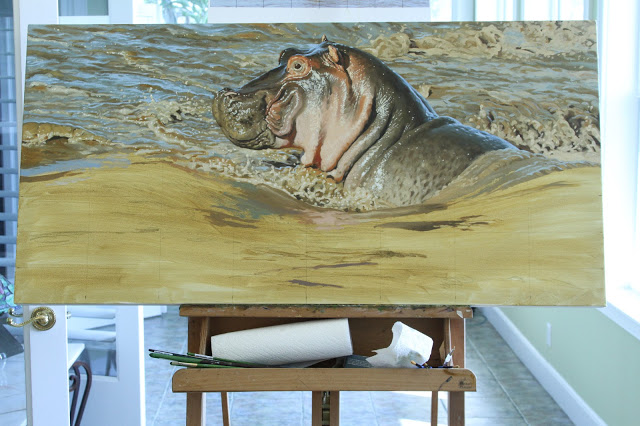 The water cascading over the hippo's back and the foreground water was  very dependent upon paying attention to the form

of the water

and portraying the water's reflections of it's surroundings according to that form. This is how the wave feel is achieved.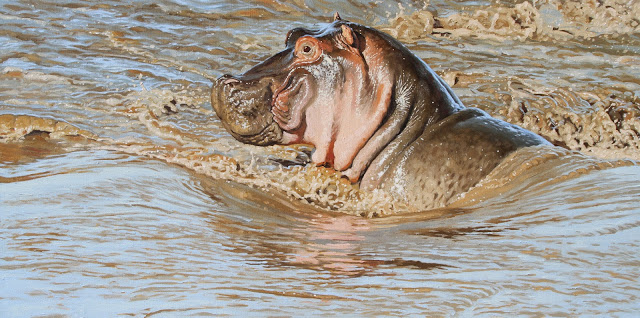 "Ma

ra

River Hippo" 24″X48″ oil on canvas